February 2, 1998 Cebu Pacific Flight 387 crushed in the mountains in Sumagaya ... I was supposed to be one of the passengers of that flight but my boss have to change the date of my flight and I have to take a flight a week earlier and she will take that flight with one of our supervisors that day ...

It was a gloomy morning when we have to pick them up from the airport but the flight was late getting in ... then the news came, the flight crushed ... together with the news is the thought na kasama dun ang boss ko at isang supervisor namin who was a song leader and a dance minister sa church nila who was also my friend ... I remembered when they introduced hillsongs and don moen to me ... those songs became my music then ... I was reminded when I pick them up from their house to their church and me not attending their service ...

I was devastated being the team leader ... I lost a boss and a friend ... I became depressed during our stay at CDO and that I do not feel like working anymore ... I called home and asked the head of the office if I could take a time off ... which they did not agree to ... I do not know what to do not where to run ... It was my officemate who was a Sunday school teacher (from the same church) who led me to a JIL church ... we attended a service and they prayed for me ... but still I was evenmore confused ... why them, not me???... when I returned to manila, I attended the church of my boss ... they helped me to let go ... they helped me surrendered it all to the Lord ... Matthew 11:28 - "Come to me, all you who are weary and burdened, and I will give you rest"

I learned to let go ... let go of the pain let go of my vices (including drinking and smoking) and that made me feel lighter ...

Let go, trust God ... "when you reach the end of the cliff, you must trust God enough to let go...then one of two things will happen---He will either catch you when you fall, or He will teach you how to fly..."
_________________
"You were never supposed to mean this much to me. I was never supposed to fall so hard. But you know what?
I did and thatís the truth. Thatís what keeps me holding on because it hurts like hell to let you go.
I was born to tell you I love you And I am torn to do what I have to, to make you mine""I Love you, YOU Who Could Never Be Mine""♫♪ And I Love YOU Still ♪♫"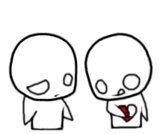 Maybe God has another plans for you.. kya hinde ikaw ang nsa flight...
share some verse:


remember jeremiah 29:11-14

For I know the plans I have for you," declares the LORD, "plans to prosper you and not to harm you, plans to give you hope and a future. 12 Then you will call upon me and come and pray to me, and I will listen to you. 13 You will seek me and find me when you seek me with all your heart. 14 I will be found by you," declares the LORD, "and will bring you back from captivity. [a] I will gather you from all the nations and places where I have banished you," declares the LORD, "and will bring you back to the place from which I carried you into exile."

Footnotes:

---
Permissions in this forum:
You
cannot
reply to topics in this forum