Psalms 23 - "The Lord is my shepherd, I shall not want ..."

Sometimes most of us think that what we want are also the things that we need but here is the difference ... what we NEED are the things that are necessary for us to survive and what we WANT are just the secondary things ...

In the Book of Philippians 4:19 states that "My God shall supply ALL my needs ..." which means that God can supply ALL of the things you need to survive ... food, shelter and clothing ... these are the basic things (our need) that the Lord will provide ...

How about other things like cellular phones, PSP, computers, etc? ... the Bible also says that "Seek FIRST the kingdom of God and ALL these things shall be ADDED ..." Matthew 24:33 ... it says that ALL these things shall be ADDED but there is a provision, SEEK the Lord FIRST ...

We should all remember, God is willing and able to provide ... the question is: are we willing to seek HIM???
_________________
"You were never supposed to mean this much to me. I was never supposed to fall so hard. But you know what?
I did and thatís the truth. Thatís what keeps me holding on because it hurts like hell to let you go.
I was born to tell you I love you And I am torn to do what I have to, to make you mine""I Love you, YOU Who Could Never Be Mine""♫♪ And I Love YOU Still ♪♫"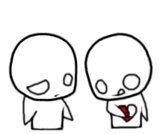 ---
Permissions in this forum:
You
cannot
reply to topics in this forum