Heights, Crowds, Loss, Failure, Death

these are some of the common fears. what about you? what are you afraid of?me it could be someting like as a simple as a mouse or something big you have un the future. whatevr your fear object may be, there is a way to stand up and face your fears.

*FAITH MUST BE REPLACE FEAR-god is bigger than our fears and He is in control in all things then we are nothing to fear about.

*ACKNOWLEDGE GODS POWER- thanking God before answering our prayers but out of faith and recogniton believing that He will do something.

CEASE STRIVING- KNOW YOUR BATTLE BELONGS TO THE LORD. he is the one whos going to deal with every situation because realyy YOUR PROBLEM IS HIS PROBLEM.

THE last and the most important thing is that God would never leave us nor forsake us....

God Bless.
There are lots of instances where the Lord told His people to "Fear Not" especially in the old testament where His people are being persecuted. But did God failed them? NO He did not.
In the Book of Matthew Chapter 6 Verse 25, it states
Therefore I tell you, do not worry about your life, what you will eat of drink; or about your body, what you will wear. Is not life more important than food, and the body more important than clothes? Look at the birds of the ir; they do not sow or reap or store away in barns, and yet your Heavenly Father feeds them
If you think about it, it is true ... even the smallest of insect God did provide for them, what more to man who was created according to His image and likeness.
_________________
"You were never supposed to mean this much to me. I was never supposed to fall so hard. But you know what?
I did and thatís the truth. Thatís what keeps me holding on because it hurts like hell to let you go.
I was born to tell you I love you And I am torn to do what I have to, to make you mine""I Love you, YOU Who Could Never Be Mine""♫♪ And I Love YOU Still ♪♫"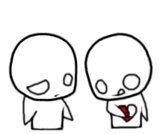 take some
u will not get afraid of any thing
Earn cash with
residual income affiliate programs
like
web hosting affiliate programs
.

---
Permissions in this forum:
You
cannot
reply to topics in this forum